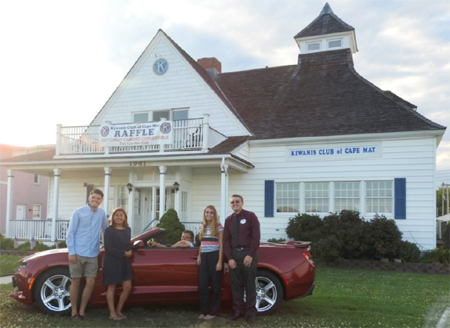 From left to right: Brandon Bauer, Lt. Gov. NJ Kiwanis District 1;
Mischell Sanchez, Key Club President; Anthony Patrizi, Circle K, in the Camaro;
along with Emily Fournier and Eric Einhaus.
Awards Will Be Presented June 13, 2018
The Kiwanis Club of Cape May holds an Annual Awards dinner for Club Members to recognize the scholarship award winners and their immediate families. This is truly a special evening for these young students off to higher education.
We had the great pleasure in announcing last year's scholarship winners. The awards help with school expenses for the next level school or certification.
The scholarships awards are given as an Honor or a Memorial.
Awards for 2017 totaled $14,100. This was all made possible by the Kiwanis Club's continual service to the community and their support for the annual Car Raffle.
The current raffle ticket sale is underway. The Kiwanis Club members hope the community supports their annual Car Raffle tickets sales. We have always made our goal -- and this year we need to sell 600 tickets to maintain the many scholarship awards.
Awards were presented in 2017 to:
From Lower Cape May Regional:
Brandon Bauer, $1500 in Honor of Bob Fite, Kiwanis Member
Eric Einhaus $1000 in Honor of Jim & Linda Waldie, Kiwanis Members
Emily Fournier, $1000 in Honor of Betty Steger, Kiwanis Member
Heaven Kelly, $1500 in Honor of Jim Washington, Kiwanis Member, Past President 1978 and Past Kiwanis Governor
Mishell Sanchez $1500 in Honor of Kim Allen Ford, President 2017, Kiwanis Member
From Cape May County Technical School:
Sarah Doherty $1000 in Honor of Tom Hand, Kiwanis Member and Past President 1996
Kerri Harrigan $1500 in Honor of Ed Hutchinson, Kiwanis Member and Past President 1984, Past Governor & International Trustee
Brian Lee, $1000 in Honor of Al Conley, Kiwanis Member
Caleigh Pirnik, $1500 in Memory of Jim Wyatt
Gabrielle Wolf $1500 in Memory of Ed Rochford
From Wildwood Catholic High School:
Alyssa Jackson, $500 in Honor of Eileen Oleksiak-Hall, Kiwanis Member
Anthony Patrizi , Circle K President, in Honor of Karen Bredehoft $600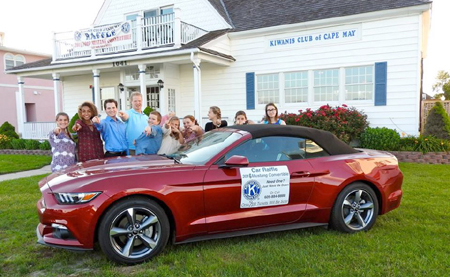 2016 Cape May Kiwanis Scholarship Winners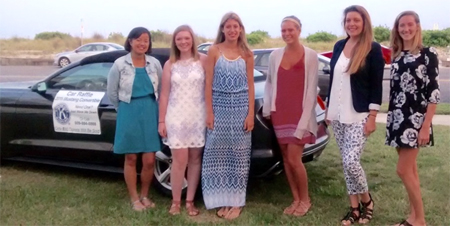 2015 Cape May Kiwanis Scholarship Winners


Awards were presented in 2016 to:
Thomas Beeby, Lower Cape May Regional
Morgan Burkhart, Wildwood Catholic
Brianne Nicholas, Lower Cape May Regional
Caleigh Manyak, Lower Cape May Regional
Joshua Meyer, Lower Cape May Regional
Marti Panczner, Lower Cape May Regional
Sarah Portewig, Lower Cape May Regional
Caroline Roth, Cape May County Technical School
Allison Sekela, Lower Cape May Regional
Destiny West, Lower Cape May Regional
Awards were presented in 2015 to:
Farah Almandani, Cape May County Technical School
Victoria Jacoby, Lower Cape May Regional
Aubrey Pettifer, Lower Cape May Regional
Alexa Piro, Lower Cape May Regional
Monica Powers, Cape May County Technical School
Melanie Sheehan, Wildwood Catholic