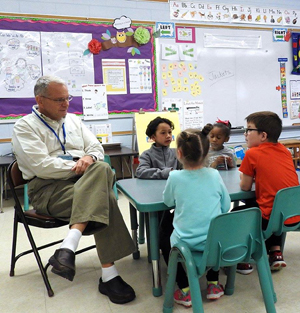 Bi-Monthly: Cape May City Elementary School
Conversation Comrades was started many years ago by Cape May Elementary Assistant Principal Lanetta Hamill and Kiwanis Club Member Ed Rochford.
This club meets a Cape May City Elementary School. It is for the younger children at the school, grades K-2.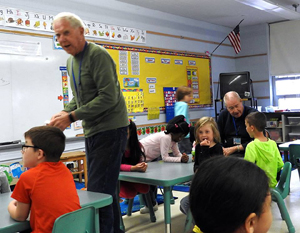 Two times a month during the school year, members of the Kiwanis club come to the school during lunch time to have lunch and be involved in "conversation" with the students.
The children quite enjoy the opportunity to be part of this club.
Program Contacts & Information