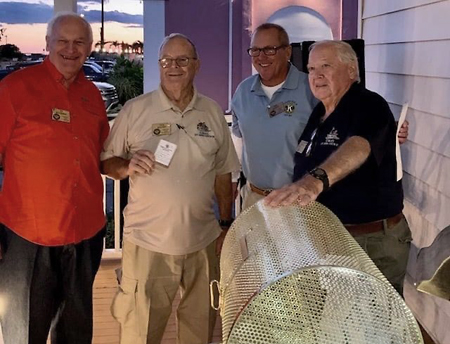 Limited 50/50 Raffle
Location: Kiwanis Clubhouse on Beach Avenue
Price: $100 per ticket
Drawing: September 29, 2021 at 7:00 PM
The Kiwanis Club of Cape May offered a limited 50/50 raffle this year.
Thank you to everyone who participated! We couldn't achieve our mission goals without your support.
The Kiwanis Club sold 500 tickets, with $25,000 in prize money for 5 winners, at the percentages noted on the face of the ticket.
Congratulations to Our 2021 Winners!
1st Prize $12,500


50% of total prize money; Jack K. ticket #131



2nd Prize $6,250


25% of total prize money; Bob A. ticket #418



3rd Prize $3,750


15% of total prize money; Bob S. ticket #149



4th Prize $1,750


7% of total prize money; Lewis M. ticket #483



5th Prize $750


3% of total prize money; Jeffrey C. ticket #397

License # RL-2021-3 | Identification # 70-8-23643