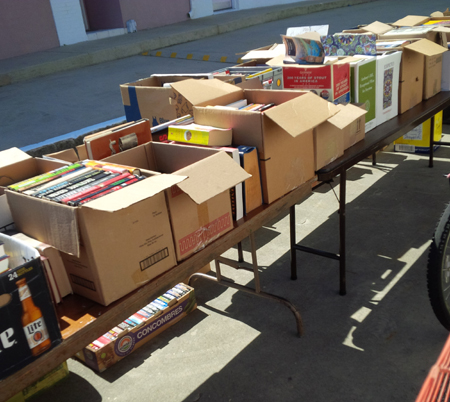 Memorial Day Yard Sale
Date: May 23, 2020 ~ 7am - 1pm
Location: Kiwanis Club House - 1041 Beach Avenue Cape May, NJ 08204
Time: Sale starts promptly at: 7:00AM
On Saturday of Memorial Day Weekend, the Kiwanis Club holds their "traditional" yard sale. This is the yard sale event of the year and a Cape May tradition. The sale starts promptly at 7:00 AM with the line forming as early as 6:00 AM. Grab a coffee and a donut at your favorite coffee shop and browse through the selection. You will not leave empty handed... the club house is filled with all sorts of items from jewelry, scarfs, books, records (some classic), collectibles, linens, bikes, all sorts of household items.

Donations: Drop off dates are May 20th through May 23rd from 9:00 AM to Noon; no drop off accepted on Friday May 24th. All sorts of household items are accepted (no clothing or heavy furniture).

More Info: 609-884-8888 | info@capemaykiwanis.com (email preferred).