A group of local men met with a representative from Kiwanis International at the office of Assemblyman Ralph T. Stevens on December 16, 1923 with the purpose of organizing a Cape May Kiwanis Club. They formed a temporary organization and elected a slate of officers: Dr. V.M.D. Marcy, President; George P. Wentzell, Vice President; Ralph T. Stevens, Secretary; and Jay E. Mecray, Treasurer.
The fledgling group held its first luncheon meeting with 57 members at the Focer & Mecray Building January 17, 1924. Kiwanis District Governor Robert Rendall of Jersey City presented the Charter to the Club. The new service club had a splendid first year. They provided their first Kiwanis Scholarship, $100, to the most valuable member of the graduating class of Cape May High School. In the Fall they sponsored a movement to acquire land and develop an eighteen hole golf course in Lower Township. The Cape May Kiwanis Club continues to be the most active service club in Cape May, and is the only Club in the country that owns its Clubhouse, the old Cold Spring Lifesaving Station #136.
History of Our Clubhouse Building
The U.S. Lifesaving Service (USLS) set up lifesaving stations manned by Keepers and surfmen to stem the loss of life from shipwrecks along the coast. The Cold Spring Lifesaving Station, established 1868, is one of 20 in New Jersey. This existing building, built in 1891 on Beach Avenue at Philadelphia Avenue, is an example of the Bibb No. 2 style, named after architect, Albert Bibb, with nine stations of this style built between 1886 and 1891. The U.S. Lifesaving Service operated the Station until 1915 when the Treasury Department moved the USLS into the Revenue Cutter Service which eventually became the U.S. Coast Guard; it operated as an active Coast Guard station until 1935.
Notice the life saving boat ramp at the right front of the building and the number 136 painted on a large deck behind the building. The number identifies the station for airplanes. The Cold Spring Lifesaving Station 136 is now the Cape May Kiwanis Clubhouse.
In 1939 Charles "Nick" A. Swain of the Cape May Kiwanis Club bought the abandoned building from the USCG, at auction, for $120 with the idea of using it as a Boy Scout Headquarters. Nick had been tipped off by a Coast Guard officer, with a Boy Scout son, that the only other bidder was a junk man who planned to demolish the building for its materials, and had bid $100, so Nick bid $120. The Club membership jokingly chided him for paying too much when $101 would have won the auction. A condition of the auction was that the winner had to move the building off the government's property in 30 days. The Kiwanis paid $1000 to a Wildwood House Moving Co to move the station and put it up on a good concrete block foundation. Being solidly built, the weight of the station, actually broke the mover's equipment during the short half-block move; but he prevailed and eventually seated the old building on its new foundation. Today it serves as the Cape May Kiwanis Clubhouse. (1041 Beach Ave.)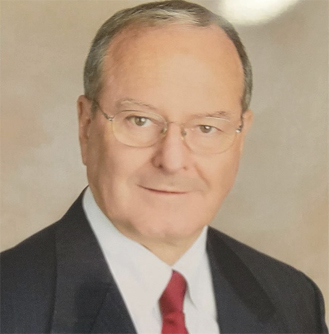 Kiwanis Club of Cape May Remembers John "Jack" Killeen
He was one of our past presidents and a great friend to all that knew him at the Kiwanis Club.
John E. "Jack" Killeen, age 79, son of John J. & Frances (Germon) Killeen passed away peacefully among loving family members on Friday, May 27th, 2022 at the U. of Pennsylvania Hospital in Philadelphia.

Born in Atlantic City, NJ and raised in West Cape May, Jack became a "Man of All Seasons", hunting, fishing, trapping, laboring on the docks, working at both the Taylor Farm & Rae's Farm and working for Steger's Beach Service run by Coach Steve Steger of Cape May.

He attended the original West Cape May Elementary School, and the original Cape May High School on Washington Street and was a member of the first Senior Class to graduate from the new Lower Cape May Regional High School, being President of his Senior Class and being one of the two Co-Captains of their football team. He went on to attend Rutgers U. in New Brunswick, NJ receiving a BA degree in Criminal Justice. During this time, he was a member of the Air Commandos of Air Force R.O.T.C., which he commanded as a Cadet Lt. Col. during his senior year, and was President of the Fraternity Sigma Phi Epsilon. Jack earned three fellowships, choosing Colgate U. in Hamilton, NY for which he received a Master's Degree in Personnel Administration graduating cum laude. He earned a second Master's Degree at Catholic U. in Washington, DC, this one being in Psychology while working full-time for the USAF.

In October 1966, Jack entered the U.S. Air Force as a Security Police Officer with the rank of 2nd Lt. During his 29-year career, he served in several notable positions that included Chief of the Drug & Alcohol Abuse Control at Headquarters Pentagon; Director of Deterrence and Detection for the Office of the Secretary of Defense in the Pentagon in Washington, DC., developing and executing the programs which successfully curbed drug and alcohol abuse for all the service branches. He also served as the DOD liaison officer for drug and alcohol abuse matters with the White House, Congressional Committees, State Department, Central Intelligence Agency, Drug Enforcement Agency, Coast Guard, National Institute on Drug Abuse, and National Institute on Alcohol Abuse & Alcoholism. He was the Executive Agent for DOD Law Enforcement Task Group, developing policies and worldwide programs to minimize adverse impact of drug & alcohol abuse on Air Force Mission and people. These programs, being under intense congressional scrutiny, only the Air Force Program survived, and Jack was hired by the Secretary of Defense to develop programs for all the military services.

In North Carolina, he was Chief of Police at Seymour Johnson Air Force Base, where he commanded 350 policemen and women who protected 18,000 people. Every year that he commanded, the force was chosen the "Best Large Security Police Force in the Tactical Air Command." During this time, Jack also taught classes in the evenings on the subjects of Criminal Justice, Psychology, and Social Theory for North Carolina Wesleyan College.

In 1987, while attending Air War College in Alabama, he was awarded the Commandant's Award for outstanding contribution to military thought for the paper, entitled "Coping with Terrorism."

In the country of Turkey, Jack was the Director of Security Police, US Forces providing leadership for all US Military security. He worked with the Turkish Police in the capture of 55 Terrorists sent by Qadhafi to kill American women and children. The effort was highly successful with no injuries to Americans. Jack made Colonel below the zone shortly after this.

He was also the Director of Security Police, US Air Forces Europe, United Kingdom, and provided leadership for all US forces in England. For three years, he served as Department of Defense representative to Her Majesty's Government for Home Defense of the United Kingdom.

Following England, Jack became the Vice Commander of Ramstein Air Base in Germany during the time of Desert Storm; the First Iraq War.

His final Air Force position as a Colonel was as the Commander of the Security Police Agency at Kirtland Air Force Base, New Mexico, providing oversight and guidance to 35,000 security police men and women worldwide.

In 1996, Jack was one of only three Senior US Air Force Security Police Force Officers in history to be awarded the "Order of the Sword" by enlisted members of the Air Force for superior people-centered leadership.

Following retirement from Military Service, Jack entered the civilian job realm, employed first as the Director of Operations and then became the General Manager of the security force operations for the Los Alamos National Laboratories, with a work force of over 600 men & women.

While in Los Alamos, NM, he joined the Kiwanis Club and eventually became Vice-President and then President. He also held the position of Vice-President for the local Art Society.

Jack was a perpetual student, having attended college classes at Texas Christian U., the U. of Guam and the U. of Nebraska, Lincoln. He was a voracious reader right up to the end. He had a great respect and love for the outdoors. In July of 2013, he fulfilled a dream of his, by bicycling 2,600 miles of the Western Great Divide Trail, on his own without support, from the northern border of Montana/Canada down to the southern border of New Mexico/Mexico, taking him two and a half months to complete. He was a Boy Scout Leader when stationed in Virginia and was a Leader of the Los Alamos, NM High Adventure Group, consisting of young men and women of high school age, taking day and week-long trips with them for white water rafting on the Snake River, the River of No Return, and the Rio Grande; overnight camping; snow-cave camping; hiking the high trails in Colorado; and downhill skiing. He did the Grand Canyon River twice with a group tour and took Boy Scouts and their parents to the large lakes in Canada for a week-long canoe trip.

He was an avid cross-country and telemark skier, hiker, camper, hunter, fly fisherman, white-water rafter, kayaker, canoeist and horse-back rider, having owned three quarter horses in Texas while stationed in Ft. Worth. He was a scuba diver when stationed on the Island of Guam and became the President of the Club there. While returning from a dive one day in 1970, Jack ended up delivering a baby in the back seat of a car and became the Godfather of that baby girl. He loved running, having completed the Marine Marathon, the New York Marathon, and the John F. Kennedy 50-miler ultra-marathon, along with several here in Cape May and Virginia, and having also competed in triathlons. He also became an avid mountain biker and a road bicyclist. While stationed in England he was one of the first Americans to pass their written test to hunt deer and was called upon by English estate owners to hunt deer who were damaging crops on their property. When stationed in Turkey, Jack hunted with the Turks in the villages to hunt large wild hogs who also destroyed their crops. In Germany, he hunted with the Germans.

In 2016, Jack decided it was time to move back home to Cape May after nearly 22 years of residing in New Mexico, his last military assignment and place of residence. While here, he rejoined the Cape Island Deer Club in New Gretna and held the office of Secretary. He also became an active member of the Kiwanis Club of Cape May, eventually holding the positions of Vice President and President.

As a family man, he was an exceptional husband, father, grandfather, brother and uncle. Jack will be missed by his loving family which includes his wife of 56 years, Sonja (nee Straaten); two children, Krista (and Jeff) Yuhas and Sean (and Lisa) Killeen; a sister, Judy Hansen; and 4 grandchildren, Kelsey (and Grant) Smith, Tanner Yuhas, Megan (and Russell) Flanagan and Kayla Yuhas, and many nieces and nephews.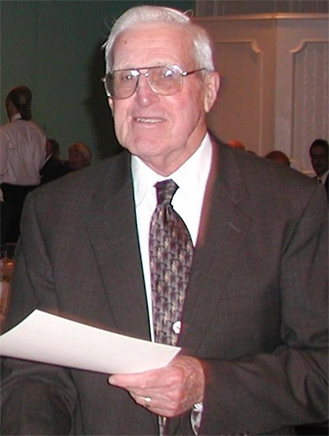 Kiwanis Club of Cape May Remembers Harvey Williams
He was an active member of Cape May Kiwanis and served in many roles for over 40 years, including Club President in 1979.
Harvey Lewis Williams, a lifetime resident of Cape May, passed away peacefully at home on May 14, 2022, following a lengthy illness. He was born in August 26, 1926 to Cape May residents George D. and Wilhelmine Williams of Washington Street. As a boy and young man, he worked delivering newspapers and for his father on his party fishing boat, the Black Gold.

He graduated from Cape May High School in 1944, where he was active in sports, earning letters in football, baseball, basketball and track. Following high school, he enlisted in the US Navy, eager to serve his country during World War II. He served until 1946 as a Radioman in the Pacific Theatre and had many stories of shipboard life during from that time.

Harvey returned to Cape May following the war and started work at the Cape May Post office, beginning as a substitute in many areas. Even decades after his retirement, he could tell you where anyone in town had lived and a bit about their family. He advanced throughout his career, achieving the position of postmaster, first in Cape May Court House, then returning to his home town of Cape May. He retired as postmaster after almost 40 years in the post office. His time as a mailman started him on the road to an encyclopedic knowledge of Cape May.

Never one to be idle, Harvey did many other things over his long, productive life. He was probably best known as 'Harvey – the ice cream man', for the time he spent during summers running his ice cream truck, selling popsicles, snow cones, pretzels and bubble gum to people all over Cape May and West Cape May. Kids and dogs (he always had a box of dog biscuits on board the truck) all came running as he drove his route through town.

He spent time after retirement from the post office working as a salesperson for Sol Needles Real Estate Agency. Harvey enjoyed spending time with people, a quality that helped him assist clients find the right home to purchase or property to rent for their vacation.

He also served Cape May City as Emergency Management Director for 22 years, spending many a northeaster or hurricane out all night, patrolling the streets and making sure people who needed help got to safety. Harvey was also a long time member of the Cape May Zoning Board, serving as chairman for many of them.

Harvey was very civic minded, volunteering in many areas. He served as a Volunteer Firefighter in Cape May for over 65 years, including twenty years as its treasurer. He was an active member of Cape May Kiwanis and served in many roles for over 40 years, including Club President in 1979.

Harvey was very youth oriented. He coached a little league team, refereed midget league football games and worked with Boy Scout Troop 84, serving as treasurer. He attended Cape Island Baptist Church for many years.

Harvey enjoyed his leisure time too. While he enjoyed building things, his favorite activity was fishing. He spent countless hours off the shore of Cape May or in the Delaware Bay in his boat, named the Karojan after his 3 children, pursuing weakfish, flounder, stripers and more. He was always willing to share his hobby with family and friends. Post retirement, he also restored a 1956 Chevrolet - make and model chosen because it was his wife, Grace's car when they were married.

Throughout all his professional and personal activities, Harvey brought an innate, infectious, dry sense of humor that endeared him to all. His sense of humor matched the generosity of spirit he brought to all the civic and volunteer activities he participated in.

He was blessed to be married to Grace Williams (nee Krogman) of Wildwood, NJ since 1957 and the two enjoyed 64 years of life together. Together, they built a life they both were proud of, raising their children, supporting them through college and spending their retirement in the town he loved and traveling the world.

Harvey was predeceased by his brother, Robert George Williams and sister, Dorothy Dolgos. He is is survived by his wife, Grace, three children: Karen (Paul Kosten) of Woodbine NJ; Robert (Gita Delsing-Williams) of Lovettsville, VA; Janet (Trevor Harris) of Leighton Buzzard, England and niece Diana (John) Patin of Boonton, NJ. He enjoyed spending time with his grandchildren; Andy (Katie) Patin, Dylan (Hannah) and Ian Kosten and Colton, Annika and Julia Williams.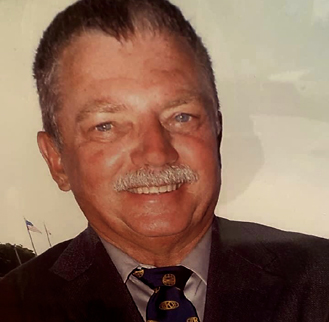 Kiwanis Club of Cape May Remembers Jim Waldie
He was a proud member of the Cape May Kiwanis, having served in many capacities including President for 2011-2012.
James C. Waldie, of Cape May and formerly of Milmont Park, PA passed away at his home on February 18, 2022. Jim was a kind, caring man who would always ask you about you, before talking about himself! He was a member of the Cape Island Baptist Church and served as a Trustee. He was a proud member of the Cape May Kiwanis, having served in many capacities including President for 2011-2012. He especially enjoyed conducting the flag-lowering ceremony with Linda at The Cove! Jim had a special love of the outdoors, birding. He openly shared his knowledge with others and led walks for C.M.B.O. He was a member of the Nature Conservatory, D.V.O.C. and a founding member of the Birding Club of Delaware County.
Coming from a talented musical family, Jim loved to sing! He sang with his brothers' choruses, as well as singing in the church choir. Jim was also a member of the Angelus community singing group where he served on the Board and housed the music. Jim loved Jazz, model-railroading, puzzles, family and friends. Most of all God and his wife, Linda!
Jim is dearly missed and forever loved by his family which includes his wife of 37 years, Linda; his siblings, Rebecca Waldie Powell (Wayne), George Waldie (Ruthann), John Waldie (Leanne), Tom Waldie (Jill), Randy Waldie (Cindy) and Ruth Waldie Potts; sister-in-law, Holly Steel; 22 nieces and nephews; 10 great nieces and nephews.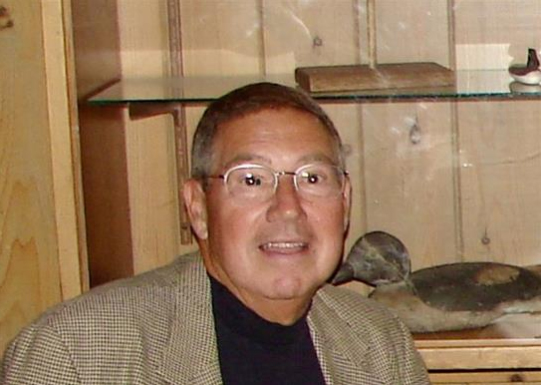 Kiwanis Club of Cape May Remembers Thomas Hynes
He was heavily involved in the Cape May Kiwanis Club, and served as president in 2013-14.
Thomas Hynes, 78, of Cape May, formerly of Staten Island, whose life was dedicated to service through military, government, nonprofit, volunteer and family capacities, died December 15, 2021, of complications from a stroke.
Hynes was born on Staten Island, where he attended Curtis High School. He earned a bachelor's degree at Wagner College, and was a member of Delta Nu fraternity. He served in the American 1st Infantry Division of the U.S. Army during the Vietnam War, and was stationed in Dĩ An from 1967-68.

Hynes earned his master's degree in business administration from Seton Hall University, and began working for the U.S. Department of Labor in 1971. He worked in the Office of Labor and Racketeering until 1996, when he retired. He then began working as a case manager at Lifestyles for the Disabled on Staten Island, supporting adults with learning disabilities as they transitioned into employment and residential settings and experiences. After 10 years at Lifestyles, he retired and moved full-time to Cape May.

In Cape May, Hynes was heavily involved in the Cape May Kiwanis Club, where he served as president in 2013-14. He led various campaigns to support young people, including through high school scholarships and through a campaign to provide bicycle lights to children. He also served on the board of the Cape May Housing Authority, supporting residents living in public housing. In addition, he volunteered for many years with the U.S. Coast Guard Auxiliary, and was a life member of the Society of the 1st Infantry Division.

Hynes served as president of the Wagner College Alumni Association in the early 1980s. Beginning in 1990, he also was an active participant in the rooms of Alcoholics Anonymous. At the time of his death, he had been sober for 31 years and spent every one of those years giving to his family and friends.

Hynes is survived by his wife of 53 years, Dawn (Mueller) Hynes; his youngest son, Eric Hynes of Brooklyn; his eldest son, Warren Hynes, daughter-in-law Amy (Cumming) Hynes, and granddaughters, Katherine and Chelsea Hynes, all of North Plainfield, N.J.; and his sister, Carolyn McAllister of Yorktown, Va. He is predeceased by his parents, Thomas F. Hynes and Anne (Johnson) Hynes, and his brother, Robert Hynes.

"His family came first, and whenever he was called to help anyone, he always responded," said his wife. "He was a humble man with a very big heart."
Kiwanis Club of Cape May Remembers Philip Cronin
Kiwanian of the Year (2019), Founder of "Cape May Aktion Club"

We are sad to share that, Philip Cronin aged 70, of North Cape May, passed away Sunday, October 24, 2021, at sunset.

Phil was born in Boston, MA and graduated with his MBA from Iona College in New Rochelle, NY. He went on to work as a financial manager in Wayne, NJ while devoting many years of his life to service in his community.

He was an active member of the Kiwanis Club of Cape May and was Kiwanian of the Year (2019), founder of Cape May Aktion Club for adults with special needs, board member of ARC of Cape May, and was a coach of the Special Olympics bowling team.

He enjoyed photography, playing pool, cooking for family and friends, and was an avid sports fan of all Boston teams.

Phil is survived by his wife of 40 years, Catherine, sons John (Jennifer) and Christopher, sister Mary (John Esposito) Cronin, and many cousins in Boston and Ireland.

Memorial donations can be made to:

Kiwanis Club of Cape May PO Box 124 Cape May, NJ
Kiwanis Club of Cape May Remembers Tony Williams
Contributors: Norm Olsen, Al Beale, Jack Wichterman and Rich Townsend, present and former club members.
Tony Williams, a Kiwanian for over fifteen years, passed away December 18, 2017. Tony was one of the "old guard" made up of a core of members who served the club with heart and soul during the last three decades. Tony was quiet, and yet, a person who sought out challenge and met it with leadership in his service to the club and the community. In 2007, Tony formed the first car raffle committee. Over the past ten years, this small step began the largest fundraiser in the history of the Kiwanis club organized in 1923 and one of the largest Kiwanis clubs in New Jersey. Car raffle proceeds are designated to provide scholarships for our local students going on to college. The Kiwanis Car Raffle committee and club members have made their goal every year since its inception. Tony was steadfast for years in attending Conversation Comrades at the Cape May Elementary school, the flag lowering ceremony, along with other duties he took on as needed to keep the club in good order. Tony served as club President from October 2007 through September 2008.

In his career Tony worked for over twenty five years at the [Virginia] National Rural Electric Cooperative Association. For many of those years, Tony was in charge of the department that provided retirement and insurance benefits to the employees of the one thousand rural electric cooperatives located throughout the country. He was outstanding as a boss, since he gave employees freedom and encouragement to do their jobs as they saw fit. It created a productive, positive and creative atmosphere. Tony would give talks to the entire staff without notes. He sometimes jotted down a few topics, but would speak at length extemporaneously weaving in history or light comments to keep the talk meaningful and consistent.

After retiring and moving to Cape May, it was a joy spending time sitting on the beach with him. He always brought two things in addition his beach chair: a book and a conch shell. He was an avid reader, especially of non-fiction books. Tony could tell you the entire life story of Winston Churchill, including amusing quotes. It was a joy listening to him. As for the conch shell, Tony would always hide it in the sand (with a little stick to mark its location). He would look for a family with a young child and tell the Mom or Dad to have the child dig in the sand near where he buried the shell. He delighted in seeing the child's reaction when she or he uncovered the treasure. Tony loved to follow University of Virginia basketball, his Alma mater. He knew all the players, the schedule, and was thrilled when he could catch a game on television in Cape May.

Finally, during the Vietnam War, Tony had a harrowing and life threatening incident. He was in the Navy and was serving as one of four U.S. advisors to the Vietnamese Navy personnel at one of their bases (Coastal Group 16). On August 7, 1967 the base was attacked and overrun by a large force of Viet Cong (Read More). Tony's Lieutenant ordered Tony and the two other Americans to try to escape to the river while he provided cover fire for them. An explosion went off, which blinded Tony and shot shrapnel into his chest. Being able just to see dark vs. light, but no objects, he made it to the river, jumped in and swam, finally touching an object. It was a fishing boat and after being pulled into the boat, Tony asked the Vietnamese to take him out to sea. There an American Navy boat picked him up and he was taken to a hospital where he spent two months before being sent back to the United States. There is a small exhibit of this episode at the "Forgotten Warriors Vietnam Museum" located at Cape May County Airport. A few years ago, Tony, and our former Kiwanian, Tony Marinello, took a trip back to Vietnam so Tony could revisit the country and especially the site of Coastal Group 16 base. This trip was on Tony's bucket list and he was pleased to be able to finally make it.

Tony Williams practiced leadership in his career and into retirement with the club in a trustworthy, self-aware, humble, caring, visionary, and empowering style. He was a good steward of club assets and a community builder. He left us with the inspiration to continue to strive for excellence in our club. He is sadly missed by his wife, Sheila who in her own role and responsibility was an active Kiwanian, a loyal, reliable, and hardworking supporter of the club. We miss them both.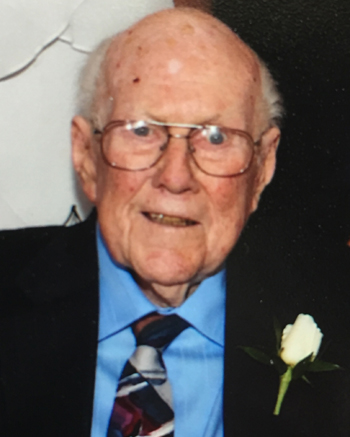 KIWANIS CLUB OF CAPE MAY REMEMBERS ED ROCHFORD
Leadership for Education Programs "Bring Up Grades (BUG)" and "Conversation Comrades"
Ed was born in West Orange, NJ and joined the army after high school in 1942. He married Eleanor and was sent to Europe soon after the wedding, where he served in the armored division until 1946. Upon returning Ed enrolled at Seton Hall University where he received a BS degree and later a Masters degree from Columbia in school administration. He spent his education career in the Essex County Vocational school system and retired as a principal in 1987.
Ed was a highly acclaimed basketball official in high school and college basketball and often officiated NCAA tournament games at Madison Square Garden.
When he retired he moved to Cape May and his son Jim brought him in as a member of the Kiwanis club where he quickly got involved with many fund raisers and school projects. One of his achievements was starting the Bring Up Grades "BUG" program in the local schools and running it for many years before turning the leadership over to Bill Smigo. He also started Conversation Comrades with Cape May Elementary Assistant Principal Lanetta Hamill.
His other passion was the weekly poker games, golf and babysitting his 3 grandchildren Chris, Sean and Caitlin. Ed passed away in 2014 at age 89 survived by his wife of 69 years, Eleanor.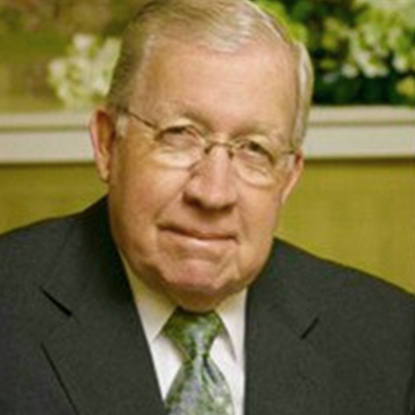 In Memory of Jerome E. "Jerry"
Former and Loyal Member of the Cape May Kiwanis Club

Jerome E. "Jerry" - 83, A former and loyal member of the Cape May Kiwanis Club since December 28, 1994 and former Mayor of the City of Cape May (2001 - 2008), passed away on Thursday evening, October 18, 2018.

Jerry joined the Cape May Volunteer Fire Company in 1967. He was recently honored for 30 years of service to the Fire Department. In 1981 he was hired by the City of Cape May Publics Works Department where he successfully worked his way up to Superintendent and remained in that position until retirement in 1998.

Jerry served on Cape May City Council. This was the first Administration to govern after The City of Cape May received the designation of a National Historic Landmark. He is a Past President of the Greater Cape May Chamber of Commerce.

Obituary & Service Information

Glancing Back: Albert B. Little and Armistice Day
By Robert W. Elwell, Sr., as published in the Cape May Gazette-Leader 11/9/2006
Armistice Day, now called Veteran's Day, has just passed. Although most adults know why it is celebrated on November 11th, I have a sad feeling that most of today's children do not know. Growing up I learned that Armistice Day was when the First World War ended and that the armistice was signed on the 11th month, of the 11th day, and on the 11th hour, and therefore celebrated at that time. Cape May had several men who served their country during World War I. In the years right after the end of World War I the City always made a big celebration to honor those who had served and to remember those who had died. Armistice Day of 1921 was carried out in Cape May with an elaborate celebration considering in the winter months at that time there were not the tourists and visitors to add to the festivity. Then again, it was little old Cape May celebrating its home town boys.

In the morning at the 11th hour until noon, exercises were held at the high school. It was reported that everyone enjoyed the services. The Rev. George T. Hillman, Mayor Melvin and S.C. Ogden delivered the addresses of the day. The glee club of the high school rendered several selections which were a great credit to the school and to the faculty. The school children took part by giving recitations. Harold Hand recited the President's proclamation; Sam Lummis recited Flander's Field, and Jean Walters recited "Whose Debtors We Are?" After the speakers, the flag was lowered to half-mast and a firing squad fired a salute. The bells then tolled and two minutes were devoted to silent prayer. Throughout the town all places of business had closed from 11:00 a.m. until 2:00 p.m. The local newspaper reported, "Never before was an order obeyed so well as the one to close for three hours on Armistice Day." This showed that not only the ones who had been in the service liked to remember the day, but even the ones who stayed home showed respect to the soldiers.

That evening a large parade took place at 7:30 p.m. The parade was led by Lt. John J. Spencer. Mr. Spencer, during the war, had been in charge of the Wissahickon Barracks and he led the parade with military bearing. (Spencer, in later years would be prominent in the City of Cape May and become the Chief of Police.)

Also in the parade were 50 night riders who were led by Walter P. Taylor. Mr. Taylor was known in the community as being one of the best in the county when it came to horseback riding. Floats in the parade consisted of the Cape May Light and Power Company float which represented the Goddess of Liberty overlooking the grave of the Unknown Soldier. The Red Cross float received much applause as the parade moved along because it had three of Cape May's charming school girls on it. Also in the parade were units of the American legion and the Veterans of Foreign Wars who were well received along the line of march.

Glancing back, the one World War I veteran I well remember as a boy was Al Little. He was the son of Mr. and Mrs. John C. Little. Through his letters sent home during the war years there has become somewhat of a recorded history of his experiences. His first thrilling experience was when the ship "Henderson" on which he sailed for Europe caught fire and burned. He and many of his buddies lost all their possessions as a result. Upon arriving in France Al was detailed to the paymaster's quarters. Some of his duties that he performed while stationed at that location were to censor letters and after that he ended up driving a six ton truck for many months. While driving on one trip he had to drive through a blinding snowstorm from Lille to Dunkirk by way of Ypres, France. He reported in his letter that five inches of snow lay on the ground and the road was very rough and rugged. He left Lille at 10:30 in the morning and arrived at his destination at 7:30 in the evening. Along the route of travel he saw many strange things and awful sights while in the vicinity of the towns. On another trip he drove 75 miles in a blinding snow storm over slippery roads to Lille. He passed through "No Man's Land" on the Flander's front. He ended up being snow bound many times before reaching his destination. On another trip he had to stay in Lille overnight where he reported accommodations were meager. He had to sleep in an attic along with a number of Belgium and English troops. Their beds consisted of two blankets only, with the thermometer registering 18 degrees. He also wrote that he would never forget his experiences in France and that they would always be vivid in his memory.

From France Al was transferred to Eastleigh, England where he was rated Electrician Class I. He told of being on leave and visiting an English camp where he met an officer of the Imperial troops who presented him with what was described as a very fine leather jacket. In his last letter before he came home he expected to get a 15 day furlough and his intention was to return to France and hunt up some of the other Cape May boys. Albert Smith, Frank Shields, and others were still serving at the time. From France he expected to go into Germany and back to England by way of Scotland. From England he wrote he was hoping to sail on one of the German ships that was captured and taken over by our government to carry troops back to the United States. These ships were manned by American sailors and Al Little had been assigned to duty on one of them as First Class Electrician. Although Al never found any of the Cape May boys in France, his brother George did meet up with Corporal Albert Smith.

As a young person hanging around the Cape May fire house, I remember Al Little as being a member of the volunteer fire company. He was also the City electrician and in charge of the fire alarm boxes to which he gave loving maintenance to. He also was a dedicated member of the Cape May Kiwanis Club and served a year as President. He was always on hand for the Pet Parades and he helped with many of the other children's activities. Sadly, while working at the old Convention Hall he fell from a scaffold and was killed.

Kiwanian Little was so well liked by the townspeople as well as the Kiwanians, that in September 1959 they dedicated and named the Athletic field on Lafayette Street in his memory. Hundreds of children play around the dedication memorial stone on the playground at the Kiwanian Little Athletic Field on Lafayette Street almost daily. It is a shame that they may never know who the man was and what his accomplishments in life were.
Past Presidents of the Cape May Club (* denotes deceased)
* Dr. V. H. D. Marcy 1924
* Floyd C. Hughes 1925
* Dr. J. C. Moon 1926
* T. Millet Hand 1927
* F. Mulford Stevens 1928
* William Spring 1929
* Leslie Tenenbaum 1930
* T. Lee Lemmon 1931
* Charles A. Swain, Jr. 1932
* Lewis T. Stevens 1933
* Daniel J. Ricker 1934
* Albert B. Little 1935
* Steven J. Steger 1936
* William Dwyer 1937
* L. Wallace Douglass 1938
* Clifford Sharp 1939
* Everett A. Cresse 1940
* Edward Griffin 1941
* Clarence Fisher 1942
* John J. Spencer, Jr. 1943
* Herbert Harris 1944
* Mark Frymire 1945
* Harry J. Kunz 1946
* Everett V. Edwall 1947
* Andrew Knopp 1948

* Raymond A. Adams 1949
* Herman Stansell 1950
* A. Gregory Ogden 1951
* R. Archie Swain 1952
* Harry A. Lehman, Sr. 1953
* William B. Marvin 1954
* Charles A. Swain, Jr. 1955
* R. Archie Swain 1956
* Charles L. Carr 1957
* Boyd W. Lafferty 1958
* Cecil F. McCullough 1959
Charles A. Swain, III. 1960
* Fred Barthelmess 1961
* Fred Barthelmess 1962
* Steven J. Steger 1963
* Max L. Kurland 1964
* W. Harry Reeves 1965
* Richard M. Teitelman 1966
* Byron Jackson 1967
* Charles Tryon 1968
* Harry Gilbert 1969
* Maurice Catarcio 1970
* Anthony Ferrante 1971
Robert Fite 1972

J. Richard Ogden 1973
Louis C. Dwyer, Jr. 1974
Frank A. Ross 1975
Charles F. Vogdes 1976
* Dallas C. Small 1977
James R. Washington 1978
Harvey L. Williams 1979
Robert Smeltzer 1980
* John Veldhoven 1981
Donald Dodson 1982
David Danaher 1983
W. Edwin Hutchinson 1984
* Arnold Nyblade 1985
James Rochford 1986
E. Richard Keller 1987
* Andrew Andreychak 1988
* George Jarden 1989
Gerald Reeves 1990
Rick Swain 1991
* Irving Geldman 1992
John Koitsch 1993
* Clayton Reid 1994
Paul Lundholm 1995
Thomas M. Hand 1996

Terrance O'Brien 1997
Lawrence Notch 1998
* Donald Booth 1999
Jean Davis 2000
Rocco DeNote 2001
Duane Tebo 2002
Ralph Bakley 2003
Neil Fisch 2004
Charlotte Groome 2005
Jack Wichterman 2006
Robert W. Elwell, Sr. 2007
*Anthony Williams 2008
Richard Williams 2009
Robert Morris 2010
Harley Shuler 2011
Jim Waldie 2012
Jennie McCaney 2013
Thomas Hynes 2014
Carol Hackenberg 2015
* Leonard H. Wilmore 2016
Kim Ford 2017
Kim Ford 2018
Jack Killeen 2019
Charlie Hendricks 2020/Current