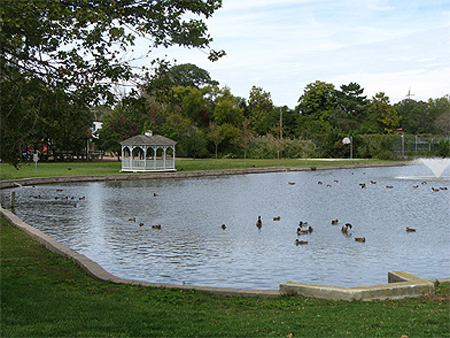 2015 Winner: Pope Pup Click for larger image...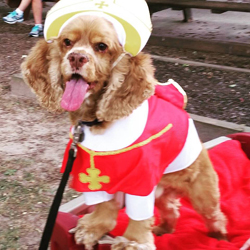 Date: September 30, 2017
Time: Registration 9:15am; parade starts at 10:00am.
Location: Kiwanis Park on Madison Avenue
More Information: Contact Us
The Pet Parade has been a Kiwanis tradition for many years. It was a "pet" project of a loyal and longtime Kiwanis member.
Last year, the parade was rained out. This year we are hoping for good weather.
All pets are welcome: dogs, cats, reptiles and rodents.
There will be a category for pets in costumes. Shown to the right is the 2015 Pope Pup. How can we forget this costume!